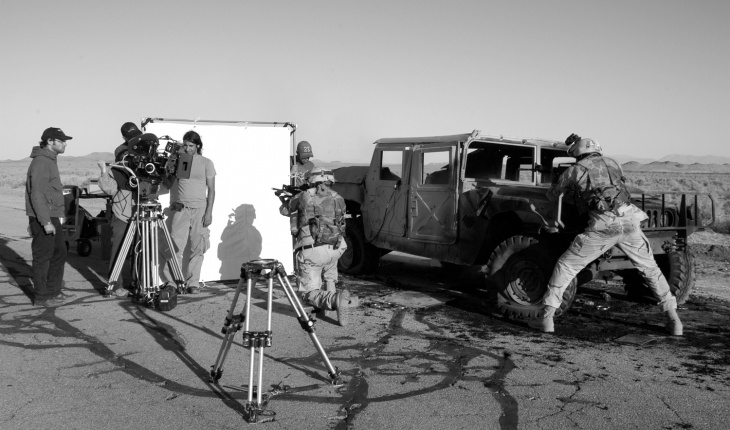 Oh, Inverted World

Fionn Meade
Responding to a pointed question about the blurred line between fact and fiction—document and imagination—in his writing, the much-lauded yet controversial Serbian-Hungarian fiction writer Danilo Kiš responded in a 1988 interview shortly before his death that "the dividing line between the two is also so obvious to me that I take the greatest pains to make the crossover as seamless as possible. I always begin with a document and subject it to what the Russian formalists called ostranenie, defamiliarization, making what is familiar strange. Otherwise, I'd be writing an essay. I'm incapable of writing a book out of thin air. Even as a reader, I have trouble with purely imaginative fiction: I see through its artifices and am left with a mist or void. The other danger is to give the reader nothing but records or testimonials, to become a historian or memoirist. I gambol between the two perils."1
An increasing number of contemporary film and video artists embrace documentary tactics similar to those outlined by Kiš, constructing narratives that readily shift the frame from document to fable and back with a seamlessness that perhaps signals the extent to which such patterns have become part of the social and political realities of contemporary culture. But has the process of "making strange"—so crucial to the worldview of certain artists, Kiš included, from what was often called "the other Europe" in the last century (in effect the dissident, experimental voices of the Middle East and Eastern Europe that contributed a parallel counter-history to the dominant twentieth-century ideologies of those same regions)2—effectively woven its way into the fabric of a wider contemporary aesthetic discourse? And, to continue more specifically, has the influence of crucial innovations in documentary film and video practice at the end of the Cold War—as with notable feature-length works by Harun Farocki and Andrei Ujica's Videogramme einer Revolution (Videograms of a Revolution, 1992) and Chantal Akerman's D'est: Au bord de la fiction (From the East: Bordering on Fiction, 1993)—truly effected what prominent curators and theorists like Okwui Enwezor, Mark Nash, and Catherine David have termed "the documentary turn" in contemporary art of the past fifteen years? If the work of such distinctive contemporary artists as Matthew Buckingham, Amar Kanwar, David Majlkovic, Rosalind Nashashibi, Deimantas Narkevicius, Walid Raad, Akram Zaatari, and Artur Zmijewski—to name only a handful—is any indication, the answer would seem to be a manifold yes.
As the number of artists incorporating film and video into their practice exponentially increases and approaches to the documentary likewise multiply and fragment, distinctions between narrative, avant-garde, and documentary filmmaking are increasingly blurred. However, to consider three significant moving image works recently on exhibit is to underscore how many documentary film and video works within contemporary art contexts have come to rely on ready references to—and subsequent inversions of—such delimited documentary tropes as the in-the-field interview, eyewitness account, travelogue, and re-enactment. Recent works by Julia Meltzer and David Thorne, Yael Bartana, and Omer Fast reveal the influence of a previous generation's expansion of the documentary frame while also demonstrating how its use within contemporary art is increasingly nuanced, sophisticated, and readily distributable.
Indeed, the "gambol between two perils" that Kiš speaks of is very much an accurate description for the recent work of Los Angeles-based artists Julia Meltzer and David Thorne, whose ongoing collaboration investigates specific rifts in documentary representation. Playing against the instrumentalizing tendency of conventional documentary film and video to portray locales of political turmoil and violence as capturing "history-in-the-making," the artists recently completed a series of highly provocative works while living in Damascus, Syria that reverse and complicate the role of the witness. Both Epic (2008) and Not a matter of if but when (2007)—featured in the most recent iteration of the Whitney Biennial—offer as "records" the highly stylized storytelling of Syrian performance artist Rami Farah. Shot in the ostensibly straightforward format used when journalists question witnesses to and experts on historical events or political struggles, the series of short monologues delivered by Farah in the two videos courses between retribution and forgiveness, curse and desire with a feverish, chilling intensity; rather than providing the compliant account of a native witness interviewed by a detached, off-camera interlocutor—a scenario commonly meant to convey what is really happening in political "hot-spots"—the collaboration between the three artists unsettles our understanding of how we narrate the present by continually addressing a near future through subverted modes of conventional address.
Please Note
😵 This is an excerpt of a 3,600 word text. You can purchase the piece for $2 CDN. A link to the full article will be emailed within 1 hour of your payment. Subscribers receive full access to all content—just click the key icon to the right to log in.
Full Text$2.00
About the Author
Fionn Meade is a writer and curator living in Seattle whose writing has recently appeared in Bomb Magazine, NYFA Current, and The Stranger among other venues. Nocturnes, a curatorial project exploring animation works by four artists working from their studio practice, will open at the Boise Art Museum next year. He also curates programs at the Henry Art Gallery.
You Might Also Enjoy