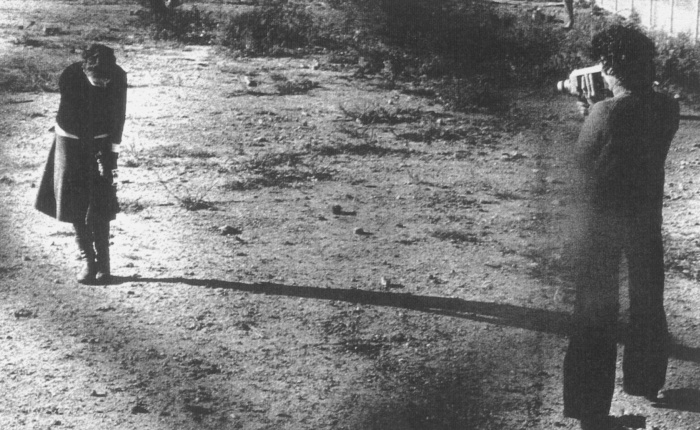 Vancouver from the Outside In: Part Two

Dan Graham and Cliff Lauson
The influence of 1960s and 1970s international conceptual art practices on the development of art in Vancouver is by now well understood. More contentious is the degree to which the relationship between the local and the international is brought to bear on interpretations of the work and how accurate a characterization the centre/periphery dyad was in the first place. Cliff Lauson spoke with Lawrence Weiner and Dan Graham, two American artists of the post-minimal generation who visited Canada repeatedly during this time, to discuss their personal experiences of Vancouver as well as the art and artists associated with the city. The following interview took place in New York on 25 February 2007. The first interview, with Lawrence Weiner , was published in Fillip 7.
Dan Graham: Where it begins is I had a student, Duane Lunden, at the Nova Scotia College of Art [NSCAD]. Duane used to work with Jeff Wall, and they were both Trotskyites. When I was at Nova Scotia, I thought that they shouldn't have artists come for brief visits, but for longer periods of time. So, I set up a teaching situation where I would do the first three and last three weeks and I invited people who had never taught before for the rest: Jeff Wall, Dara Birnbaum, Martha Rosler, and Michael Asher.
When I did Homes for America (1965), it was published in Arts Magazine (1966) and Ian [Wallace] and Jeff really liked it a lot. They were best friends and Ian pretty much started Jeff going on historical things dealing with classical painting because he did a piece based on [Nicolas] Poussin's Et in Arcadia ego (1637–38) called Lookout (1979). It was on Hornby Island, and all these hippies dressed up as if they were Greeks.
Cliff Lauson: Yes, it's a large landscape panorama with figures montaged into it.
Graham: It was Duane Lunden who was a Trotskyite and was interested in Wittgenstein. When Jeff went to the Courtauld for a few years, he saw me in London and then followed me to documenta.
Lauson: And this is where you exhibited the half-mirror-and-glass work, which you have said bears structural similarities to Jeff Wall's Picture for Women (1979)?
Graham: No, no. The half-mirror with glass was Public Space/Two Audiences (1976), a piece I did for the Venice Biennale. Jeff didn't see that one, but he knows about it. When Jeff went to Simon Fraser, they hired him because he was on the Left. I saw his first notes—they were brilliant. Jeff's teaching was absolutely brilliant. He was teaching at the same time as Ian, who was at Emily Carr [University], and he and Ian brought me to Vancouver. I saw Rodney Graham's first piece outside of Simon Fraser University. It was a ravine illuminated by a big flash of light from a power generator. I thought, "This is better than Michael Heizer!" [Laughs] First of all, it was about light. Secondly, it was really about what Canada was about: giant power stations and ravines. What I loved about Vancouver was it seemed to be a kind of 1950s fantasy of a science fiction future. It was Arcadian.
Please Note
😱 This is an excerpt of a 2,203 word text. You can purchase the piece for $2 CDN. A link to the full article will be emailed within 1 hour of your payment. Subscribers receive full access to all content—just click the key icon to the right to log in.
Full Text$2.00
About the Authors
Dan Graham is an artist who lives and works in New York.
Cliff Lauson is a PhD candidate at University College London and is
writing on Vancouver art and artists. He is also working on specific exhibition projects as Curatorial Assistant at Tate Modern, London, and has recently published in Art Monthly and contributed to Vitamin D: New Perspectives in Drawing.
You Might Also Enjoy