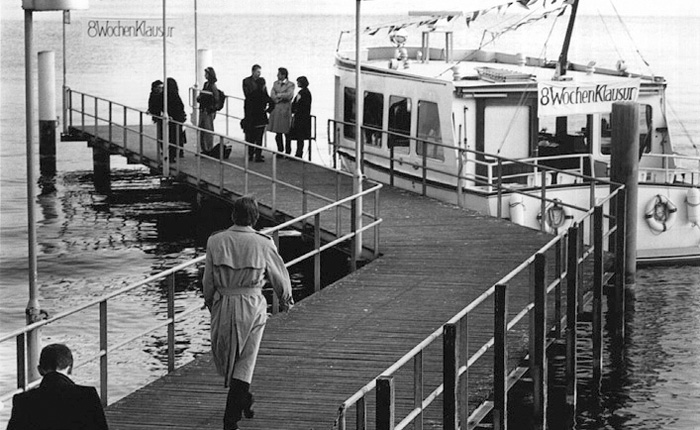 Conversationally Arresting: Ethics, Empathy, and Identification

Irene Loughlin
Yet again there have been deficiencies in the discourse addressing issues surrounding art production and the representation of inner city neighbourhoods afflicted with a high degree of economic and social hardship, a fact made painfully aware to me during my participation in a recent panel discussion on art and Vancouver's Downtown Eastside. Several months after these events, I picked up a copy of Grant Kester's Conversation Pieces: Community and Communication in Modern Art (2004), in which the author claims to offer some viable solutions to thinking through these difficult issues. As I made my way through the book, I became intrigued by Kester's unusual and considered approach to contemporary notions of the dialogical in art, and the implications of his analysis in resolving a general dismissal of "community-based art practices" within the contemporary arts milieu.
Kester defines modes of dialogical art production as contextually grounded "connected knowledge" rooted within a "discourse of ethics." The dialogical is more frequently associated with strategies gathered under the rubric of relational aesthetics and is often further conflated as "community art" practice. By emphasizing the dialogical nature of community art, Kester reframes the work as a form of practice "worthy" of critical analysis. His evaluations also validate my ambivalent association to the word "community" as well as the accompanying feelings of guilt related to this discomfort. I've observed that "community" is often invoked by dominant cultural institutions in order to infantilize, neutralize, and exclude radical activist and art practices that are developed intellectual strategic responses. Simultaneously, "community" is cited "inside" as the loci of resistance, and is still the only word available to me to describe the respect I feel towards resistant practices amongst my mentors and peers. And so even before I begin this dialogical investigation, I find myself caught in the fulcrum that constitutes "community" dialogical art practice.
Kester delineates facets of several relational practices, outlining how such works have been produced and citing several methodologies used by artists involved in dialogical approaches. He describes counter-hegemonic projects, which are premised on the production of critical community consciousness, and are created through an extended process of collaborative exchange not necessarily focused on a concrete outcome. "Concrete interventions" are problem-solving activities artists have engaged in as a means of facilitating or producing locally relevant change. For example, the WochenKlausur collective of Zurich's Intervention to Aid Drug-Addicted Women (1994–95) "gathered together members of Zurich's political, journalistic and activist communities in order to facilitate a series of floating boat discussions." This strategy, Kester argues, allows the dialogical approach of problem solving to occur in a ritualized atmosphere that diffuses the nature of communication in the public realm normatively immersed in methodologies of attack and counterattack. The members of WochenKlausur did not have their sense of humour nor their dialogical curiosity diffused given the seriousness of the issues they confronted. For example, they employed Dadaesque methods in order to secure the participation of politicians by fabricating a political opponent's conditional participation in their project. Kester describes "the modest and concrete outcome" to this dialogical intervention as evident in the establishment of a home where addicted local women could have access to housing and services. The decision to build this home was arrived at during the discussions that took place on the boat, and the home remains in existence eight years after the initial intervention by WochenKlausur.
Please Note
😒 This is an excerpt of a 1,635 word text. You can purchase the piece for $2 CDN. A link to the full article will be emailed within 1 hour of your payment. Subscribers receive full access to all content—just click the key icon to the right to log in.
Full Text$2.00
About the Author
Irene Loughlin is a performance artist who works with text, video, and installation and has exhibited in various national and international contexts. She has recently received a Lynch-Staunton Award, Canada Council for the Arts.
You Might Also Enjoy