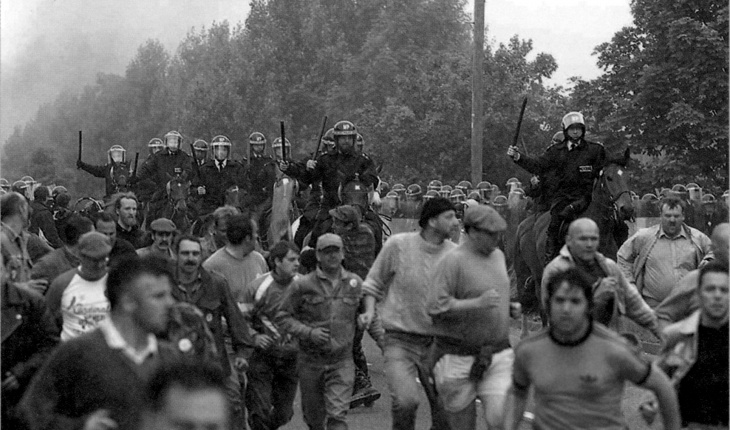 Now We Collect Situations

Lindsay Brown
It is hard not to wonder, when a book falls apart the instant you remove its shrink wrap, whether its physical inferiority might not be a sign of other inadequacies. As it turns out, Contemporary Art: From Studio to Situation is not the useful survey text of "post-studio" situated contemporary art it might have been. It has too many of the earmarks of a rush to jump on the relational aesthetics bandwagon, leaving shreds of low-grade binding glue everywhere behind it. And that particular bandwagon may in fact have left much earlier than 2004.
Contemporary Art: From Studio to Situation is the product of the "Situations" lecture series and conference held in Bristol between 2003 and 2004. The series, led by Claire Doherty, curator of the Bristol "Situations" project, broadly "investigated the significance of context in the commissioning and production of artworks."1 By "context" Doherty is referring not merely to artworks produced in a social context outside the traditional studio, as the book's title suggests. Her use of the term "situation," in part, signals an interest in the increasingly widespread conceptual category "relational aesthetics," with its faint suggestion of Situationist tactics and its promotion of art that takes active, situational social relations as both its artistic material and its product. Art thus implicated in "situation"—a term which carries with it a more active and fluid sense of functionality rather than the more static terms "context" or "location"—may aim to supersede older context-sensitive artistic strategies such as site-specificity, installation, community and "new genre" public art, institutional critique, and political activism.
Doherty attempts to anchor the book's various concerns in three critical essays, all reprinted from other publications: Daniel Buren's famous 1970-71 essay "The Function of the Studio" (first published in English in 1979 in October); Miwon Kwon's essay "The Wrong Place" adapted from her 2002 book One Place After Another: Site-Specific Art and Locational Identity; and Nicolas Bourriaud's 2001 "Berlin Letter about Relational Aesthetics" in which he recapitulates and loosely updates his 1998 book Relational Aesthetics. The essays are followed by interviews with artists Rod Dickinson, Aleksandra Mir, Nathan Coley, Jeremy Deller, Richard Wentworth, and curator Catherine David. The book's third section is comprised of "case studies" of various artists and group projects: Oda Projesi, "FURTHER up in the air," Thomas Hirschorn, Adam Dant, Mejor Vida Corp, Kathrin Bohm, Becky Shaw, and Jimmie Durham. This is a scattered and idiosyncratic collection, but in fairness, the publication does claim only to be suggestive of broad tendencies within current situated practices, "from the spectacular re-enactment, to the quiet intervention, from remedial collaboration to dialogic, open-ended process."2
Please Note
😩 This is an excerpt of a 1,414 word text. You can purchase the piece for $2 CDN. A link to the full article will be emailed within 1 hour of your payment. Subscribers receive full access to all content—just click the key icon to the right to log in.
Full Text$2.00
About the Author
Lindsay Brown lives in Vancouver and writes intermittently about art. She is working on her first book of fiction.
You Might Also Enjoy