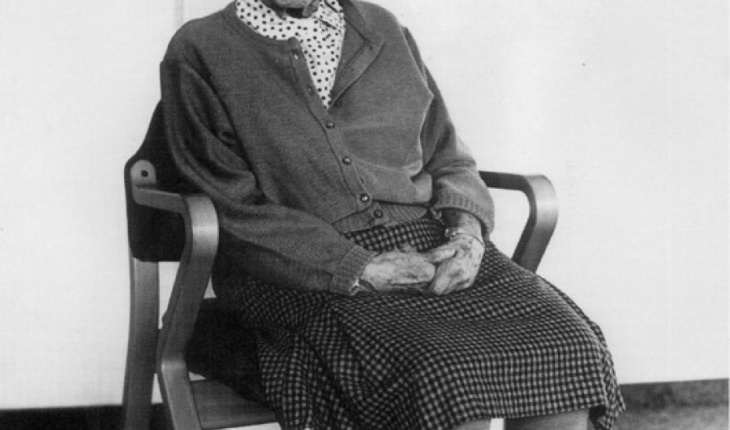 Feldmann's Tact

Christopher Brayshaw
Hans-Peter Feldmann's recent exhibition at the Contemporary Art Gallery implies a staged confrontation between two antagonistic versions of photographic history. 100 Years (2001), a series of one hundred and one black-and-white portrait photographs, is installed in the larger B.C. Binning Gallery. Each subject's specificity is enhanced by the camera's sharp focus and the artist's attentiveness to the smallest details of physiognomy and gesture, which enables his sitters' personalities to fully emerge.
In the smaller Alvin Balkind Gallery, the look of the late 1960s, of photography as, or in the service of, conceptual art, predominates. Unframed prints are ganged along the wall in sequences and series. Many hang from long thin pins; the curled edges of the prints shiver as you pass. Other pictures are gathered in books or cheaply bound and printed booklets, and laid out on a white examination table, with their places marked by blurry black-and-white photocopies of their covers. The pins and the table are deliberate artistic choices. They indicate that the photographs are not unique and precious, but rather containers for content, or "information," in 1960s-speak. The aesthetics of display indicate that the content of each individual image is insignificant. A single picture of a ripe strawberry, or a car radio, or the view from a hotel room window is meaningless on its own. Only when these banal images are joined as a sequence or series under the guiding hand of a larger anthropological, sociological, or philosophical program, as in the work of artists such as Douglas Huebler, Ed Ruscha, or Feldmann himself, do they yield deeper meanings.
These considerations are reinforced by the many different styles Feldmann employs. The single berries that comprise One Pound of Strawberries are shot in lush colour and high-focus close-up, a "look" meant to inflame desire, a kind of visual pornography I associate with the Woodward's and Stong's grocery flyers delivered to my parents' West Vancouver home in the 1970s. Other pictures, of sunsets or of brilliant blue skies marked by white wisps of cloud, emulate the look of photographic amateurism, or, alternately, the bank calendar/corporate lobby photomural landscapes reproduced to devastating effect by artists such as Vikky Alexander, Louise Lawler, and Lynn Cohen.
By juxtaposing these styles with appropriated commercial studio portraits, landscapes, amateur snapshots, pornography, and others, Feldmann puts the whole question of photographic style into quotation marks. Style, here, is not the expression of a unique sensibility or subjectivity, but a grammar, a set of rhetorical tools chosen for its ability to perform specific work, or to do a particular job. Style is something that can be freely chosen, put on, taken off, or recombined, just like the items that make up All the Clothes of a Woman (1973), another Feldmann photosequence from the 1970s.
Please Note
😒 This is an excerpt of a 1,335 word text. You can purchase the piece for $2 CDN. A link to the full article will be emailed within 1 hour of your payment. Subscribers receive full access to all content—just click the key icon to the right to log in.
Full Text$2.00
About the Author
Christopher Brayshaw is an independent Vancouver-based critic, curator, bookseller, and photographer.
You Might Also Enjoy