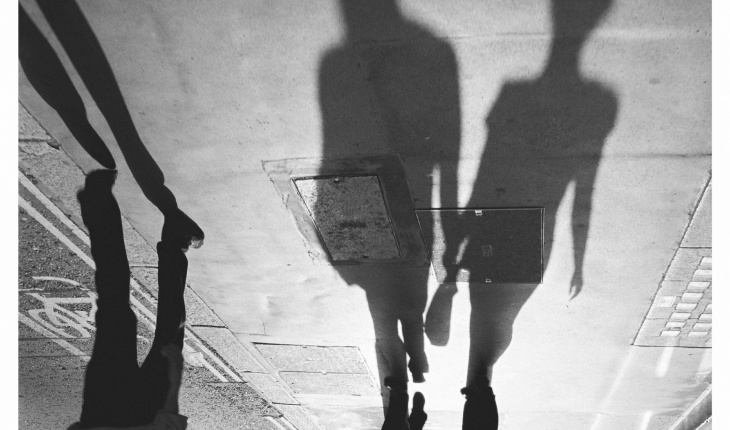 Mark Lewis' Moving Pictures

Adam Harrison
For several years, Mark Lewis has been occupied by the complicated, perhaps futile, ambition of making film works that not only deal with the history and nature of pictorial art, but may themselves act as pictures. His recent exhibition at Monte Clark's Toronto gallery presented six examples of these attempts, which, to me, outline two separate tactics that he has employed towards this aim.
The first of these has to do with an examination of the technical apparatus of cinema, displayed most explicitly in Downtown: Tilt, Zoom and Pan (2005). The work describes a single location from a static camera position by revealing multiple aspects of the scene through the camera's various capabilities for movement. Here we are shown a still-life, a landscape, a motif with a small action, and something of a portrait.
One of the primary problems that has risen with the introduction of non-narrative film and video work to the gallery space has been temporal length. Lewis' recent work, while dealing with the legacy of experimental filmmaking, also, due to its gallery context, has to address this problem. Rather than ignore this problem, take it as subject, or resolve it (as in Rodney Graham's loops), Lewis structures all of his recent works on the four minute long reel of 35mm film. The works have a fixed form, like, for example, the rectangular image of a camera. The duration provides a stricture that seems to free him to work out problems that are pertinent to him and his medium. In Downtown, both the duration and the fixed camera are used to structure the work, allowing the various dramatic possibilities of the location to be revealed.
Lewis' Northumberland (2005) is focused on a drystone wall in the English countryside. The frame is split almost equally between the wall and the landscape behind it. The entire film consists of gradual panning along the wall. As this occurs, the image changes very little—it looks very much like what a photograph of the subject might. In this work, Lewis is not trying to depict a scene, but rather he is attempting to describe it: something that no single photograph could do to such effect.
Lewis' other tactic seems to be one of simple yet voracious looking. Gladwell's Picture Window (2005) does nothing but look at its subject. It depicts a shop window with some framed pictures in front of a red velvet curtain and little else. The camera oscillates around, tracing the action of the film, which is not in—but rather is—the reflection in the glass. The curvature of the window creates several planes of reflection and refraction, and the camera's movement places these in flux. The camera's lens, also curved, continuously complicates perspective as it moves. It is almost a description of optics; as if the curved glass of the window is studying the curved glass of Lewis' lens and vice versa.
Gladwell's Picture Window shares much in common with the photography of Lee Friedlander, most explicitly with his many visually perplexing (and engaging) pictures of reflections. Friedlander, working with lessons passed on from Eugene Atget and Walker Evans, played with photographic space, and the ways that it can be complicated and entangled by the superimposition of multiple planes of vision. What Friedlander accomplishes with an ever-growing number of images, Lewis does with just one work. In moving his camera, Lewis is able to replicate the visual phenomena of the real time observation of this window. It chronicles (or restages) Lewis' encounter with the subject, and poignantly describes the wonder of trying to understand our visual world through what Peter Galassi, writing on Friedlander, called "a mingling of outside and inside that make[s] a funhouse of pictorial possibility."1
Please Note
💩 This is an excerpt of a 1,312 word text. You can purchase the piece for $2 CDN. A link to the full article will be emailed within 1 hour of your payment. Subscribers receive full access to all content—just click the key icon to the right to log in.
Full Text$2.00
About the Author
Adam Harrison is a Vancouver-based artist, working principally in photography. He is also the co-curator of CSA Space, Vancouver, and co-editor of the online arts and literary magazine, Doppelganger, which can be read at http://doppelgangermagazine.com.
You Might Also Enjoy