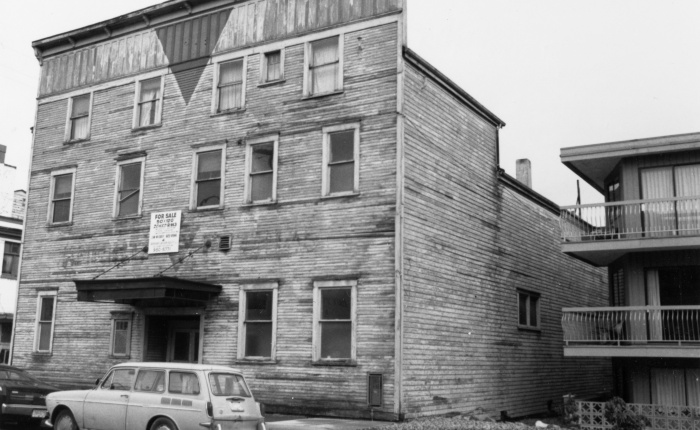 Upon Further Reflection

Michael Turner and Reid Shier
Michael Turner – At the beginning of his essay Artist-Run Centres in Vancouver: A Reflection on Three Texts, Keith Wallace reminds us of the historic inadequacies of Vancouver's public and private art institutions in order to discuss artist-run centres (ARCs) as "alternative" structures that "represented resistance to commercialism," where "art function[ed] as a philosophical or political enterprise, a practice."1 Further on he tells us that "it was not really anticipated that those ARCs would still be functioning today [forty years later]," an assertion that gave me pause for thought, particularly in light of Vancouver writers and artists such as Deanna Ferguson, Keith Higgins, Laiwan, and Phil McCrum who, as ARC builders, believed in the enduring potential of these institutions, and perhaps still do. Because you were exhibiting at ARCs back then (in the '80s and '90s), and because these artists are your contemporaries, I was wondering if you share Wallace's perspective that ARCs and artists were but ships passing in the night?
Reid Shier – Few of the first generation of artists exhibiting in ARCs, or indeed those artists among them responsible for setting them up, were, to my knowledge, as interested in creating alternatives to the commercial art system as they were simply in making space. Weren't most ARCs initiated primarily because no other spaces were showing the kind of critically oriented or experimental work that younger artists were engaging at the time? In the late 1970s through the mid 1980s, when the vast majority of established ARCs began, and as Wallace rightly points out, there were few commercial or public spaces showing contemporary work. I would argue that just because ARCs were a vehicle for "alternative" practices doesn't mean they were spaces where alterity was developed, or, by extension, were vehicles of "resistance." That discourse may have taken place within their walls, but I think ARCs were, and remain, primarily exhibition spaces, or in the case of a space like Vancouver's grunt gallery—which more presciently than any other ARC inhabits a role as a community hub—an entrepreneurial social enterprise. Given the choice today, most artists wouldn't prioritize showing in an ARC over a commercial space. Had they the same option thirty years ago, would anything be different?
Turner – Wallace was active in the Vancouver art 
scene thirty years ago. Which is why his comment ("It was not really anticipated that those ARCs would still be functioning today.") is puzzling. In all my early-1990s conversations with 
the artist-founder-landlords of the Western Front 
(a Fluxus-influenced, multidisciplinary art centre in Vancouver) not once did I get the impression that they saw the ARC era ending. Nor during 
my conversations with Laiwan, founder of the 
Or Gallery, whose characterization of ARCs as an alternative or parallel structure echoes Wallace's. Nor with Deanna Ferguson and Phil McCrum, who once told me how fellow Kootenay School of Writing (KSW) members Jeff Derksen and Nancy Shaw maintained that the KSW and their visual art affiliate, Artspeak gallery, provided their members with a cultural alternative to academia, only to announce in the mid '90s that they were leaving town to do their PhDs. Nor with Keith Higgins, who in 2000 asked his fellow Artspeak board members (of which I was one), "Do we need to keep growing for growth's sake?"

These are not speculations but instances where certain artists saw ARCs as philosophical spaces, and I believe they believe(d) in their political and economic autonomy, just as I believe that as time unfolded—"time" as measured by the ongoing informal conversation that is art in Vancouver—they recognized the limitations of these beliefs, as well as the ARCs' willingness to engage with public and private galleries. Wallace says as much at the end of his introductory remarks in Fillip 12 with a comment on Vancouver ARCs showing eastern Canadian artists "represented by private galleries in Toronto...a convergence that brought into question the ARC claim of representing an alternative."2 From there, he turns to a reading of our essays in Vancouver Art and Economies.3
Leaving aside for a moment your own speculation that artists today do not distinguish between a commercial space and an ARC (and, as you said earlier, "Had they the option thirty years ago, would things be any different?"), I would like to address what you said regarding Wallace's point about ARCs as sites where "alterity was developed." This is something that comes up early in his reading of our essays, which he has reduced to two points: first, that the distinction between public and private galleries and ARCs has become "increasingly ambiguous;" and second, that "curatorial practices, formerly the specialized domain of museums and public galleries, have become increasingly entrenched within both ARCs and private galleries."4 The operative word here is "increasingly," as if ARCs have mutated from a pure form (the perfect "other?") into something corrupted by market forces, as indeed 
I make clear in my essay that what is happening today was happening in Vancouver's private galleries forty-five years ago, beginning with the transition of Alvin Balkind and Abe Rogatnick's New Design Gallery (1955­–66) into a not-for-profit "arts club," before the gallery's subsequent amalgamation into Doug Christmas's Douglas Gallery (later Ace Gallery) (1966–), a situation that had local artists such as Iain Baxter, Glenn Lewis, and Michael Morris bringing artists such as Deborah Hay, Robert Rauschenberg, Frank Stella, and Yvonne Rainer into Christmas's Denman Street space. The same could be said of the curatorial ambitions of Nova Gallery's (1976–82) Claudia Beck and Andrew Gruft, not to mention Bill Jeffries's Coburg Gallery (1983–87)—Beck has a graduate degree in art history and Jeffries a studio education. That Rogatnick and Gruft were practicing architects is evidence of the artist-practitioner running or operating private galleries, which were not ARCs but nonetheless artist-run. To your point about artists not distinguishing—or not caring to distinguish—between public and private galleries, there is evidence of that, some of which was supplied by Wallace himself when he spoke of eastern Canadian artists represented by private Toronto galleries showing at Vancouver ARCs. So if Wallace's first point ("It was not really anticipated that those ARCs would still be functioning today") gave me pause for thought, it was his selective reading of our essays that has given me cause for further concern.
Shier – I think you raise issues that have become a bit of a Gordian knot, most of which spiral out of the question of what kind of utopian potential ARCs might have had as "alternative" spaces and, if so, alternative to what?
ARCs have always maintained a fraught relationship with the commercial art world. In the instance of ARCs here in Vancouver, as it is I think in many geographically isolated cities when groups of good, young artists begin to mature, the origins of exhibition spaces are marked by a desire to see work by one's peers and work of artists you admire. For example, in the early '80s, when Ken Lum was simultaneously completing his MFA and running the Or, he was showing friends as well as people like Barbara Kruger and Thomas Lawson, fairly well-known, commercially represented, international artists who had never been seen in local galleries. Wallace also acknowledges this in his 1991 essay in Vancouver Anthology, when he states that what may be "commercial art in Toronto or Cologne is read as alternative art in Vancouver."5 Here, Wallace begins to catalogue what he perceives as a breakdown of hierarchies between commercial and non-commercial spaces. Twenty years on, if one looks at the accomplishments and achievements of local artists who began careers at ARCs and who have gone on to subsequent commercial success and broader recognition, can we see any substantive or ongoing significance to where their works were first exhibited? I mention this because I think it adds colour to Wallace's subsequent claim in this earlier essay, that "if museums, commercial galleries, and artist-run centres are all interchangeable in terms of the art they exhibit, then artist-run centres no longer really exist by virtue of their 'challenge to the established art systems.'"6

Please Note
😱 This is an excerpt of a 5,375 word text. You can purchase the piece for $2 CDN. A link to the full article will be emailed within 1 hour of your payment. Subscribers receive full access to all content—just click the key icon to the right to log in.
Full Text$2.00
About the Authors
Michael Turner is a Vancouver-based writer of fiction, 
criticism, and song.


Reid Shier is Director/Curator of Presentation House Gallery, North Vancouver.

You Might Also Enjoy