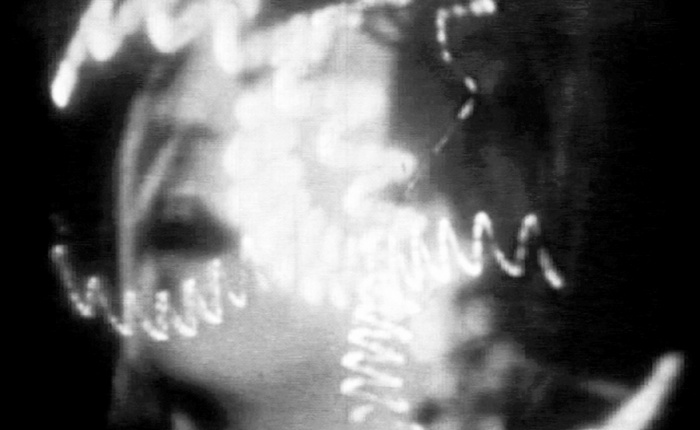 Water Versus Objects: Reproduction or Dissemination, or How Did Pop Music Become Ubiquitous?

Diedrich Diederichsen
Walter Benjamin began the second edition of his essay "The Work of Art in the Age of Mechanical Reproduction" with a long quote from Paul Valéry's "La conquête de l'ubiquité," a text that can be described as a complimentary opposite and supplementary counterpart to Benjamin's famous text:
Our fine arts were developed, their types and uses were established, in times very different from the present, by men whose power of action upon things was insignificant in comparison with ours. But the amazing growth of our techniques, the adaptability and precision they have attained, the ideas and habits they are creating, make it a certainty that profound changes are impending in the ancient craft of the Beautiful. In all the arts there is a physical component which can no longer be considered or treated as it used to be, which cannot remain unaffected by our modern knowledge and power. For the last twenty years neither matter nor space nor time has been what it was from time immemorial. We must expect great innovations to transform the entire technique of the arts, thereby affecting artistic invention itself and perhaps even bringing about an amazing change in our very notion of art.1
It might also be possible to look at Valéry's essay as a founding document for a specific theory of pop music in the same way that film, media, and other visual culture studies have claimed Benjamin's essay as fundamental to their discourses and fields.
Why did Benjamin introduce his essay with Valéry's quote? Perhaps the remark that there is "a physical component in all art," which cannot be understood without recourse to "modern science" and "modern praxis," represents a rare instance among Benjamin's contemporaries since it seems to support his attempts at designing a media theory. But Valéry, unlike Benjamin, was not very interested in a theory of reproduction or of the technology and the apparatus of media since, for him, the technical prerequisites were secondary to the magic of dissemination; i.e., he was more interested in the cultural and psychological consequences of a medium than in its technological base. Also, in contrast to Benjamin, who focussed on the visual arts, Valéry focussed on music, and, in particular pop music, which I will define in more detail moving forward.
In "La conquête de l'ubiquité," originally written for an anthology on music that later included his Pièces sur l'art, Valéry drew nothing less than a global and prophetic picture of music's future, which, in fact, aptly describes how music circulates in the world now. For Valéry, music is ubiquitous. It resounds everywhere at all times. It can be called up at a whim, provided that an appropriate device exists to play it. Thus, in his essay from 1928 he already assumes the existence of something like the iPod!
But this prophetic strength was diminished by his neglecting of the relation between material and technological developments and the cultural consequences, which he prognoses. Valéry presupposed they were not worth mentioning. As a consequence, his concentration on the cultural diagnosis of a new media situation, independent from any interest in the technical basis, later disappeared; it had no epistemological successor and no paradigm grew out of it. Most contemporary media theories, the Canadian as well as the German wing, were based on an understanding of the technology of media. Yet, contemporary media theory has somehow lost this early relationship that Benjamin drew between his ideas on technically reproducible art works and Valéry's notion of ubiquitous music. What then was this relationship? What effects do the differing ontologies of the visual arts and music have on media theories and the metaphors that emerge more or less spontaneously around them? Finally, what characterizes the relationship between Valéry's future of ubiquitous music and the central point of Benjamin's essay on the famous contrast between the aestheticization of politics and the politicization of aesthetics, which he equates with the political antagonism between fascism and communism?
I am interested in addressing these questions with special reference to pop music. Although Valéry takes his examples of music from a European canon, he anticipated the genesis of a musical culture that emerged after World War II and grew into what I like to refer to as "the second culture industry." I am using the term pop music in contrast to popular music, referring to a kind of popular music that has expanded to include visual and other non-musical expressions. Both components, the musical and the non-musical, cannot be understood separately from one another. Of course, this tendency began with the Hollywood musical, if not earlier with several attempts at the Gesamtkunstwerk, but pop music in my view stands for a completely developed cultural-industrial as well as subcultural format, based on these tendencies. It did not reach this stage until the late 1950s, when the medium of television began to reach mass audiences with the broadcasting of new and close images of performing musicians.
The visual elements of pop music include, but are not limited to television shows, movie productions, and fan memorabilia, but, for the most part, expand into observable lifestyle choices made by fans who adopt their haircuts, outfits, attitudes, and body language from musical icons, or pop stars, and then parade them into public life, complementing the sounds that ring out of speakers worldwide into a new whole. This development brought out a required feature of pop music—that it always delivers itself incompletely and only as background to the film completed by one's own life. Significantly, pop music may also emerge in the intimacy of one's home, where the experience of listening to it is completed and supplemented by individual listeners in private rather than public life. Therefore, a ubiquitous music is not only expansive—above all, it is invasive.
A decisive function of pop music is that it consoles lonely individuals. While cultural studies have concentrated mainly on pop music's influence on postwar life through grander forms of collective entertainment—both in hedonistic excesses and liberations as well as in disciplinary and narcotic mass events—it is important to note that pop music's impact exists only if others stay at home, uninvited, without a partner, or because they are too young or too old for the celebration of eternal promises that pop music offers. "There are days of moroseness; there are people who are very lonely." For Valéry, then, ubiquity is useful because it can relieve people of their solitude and sadness. Only ubiquitous music can be there when there is nobody else, in other words, for those who are most alone. Pop music helps those who can pray only to an almighty and ubiquitous god by providing the concrete and sensual song of a crooner, whose technically and magically rendered voice addresses and soothes the loneliest of listeners. The ubiquity of pop music deludes the lonely into thinking they are being followed or accompanied, but here the situation does elicit the opposite of paranoia, a feeling of being individually comforted. To this aim, the recording and amplification of the human voice is developed in this specific historical stage of cultural-industrial development. This technical achievement allowed for a whispering singer to be louder than his accompanying orchestra. Frank Sinatra famously used this technology to promote his career so that those who sat close to the radio had his amplified voice ringing in their ears.
Please Note
😒 This is an excerpt of a 4,862 word text. You can purchase the piece for $2 CDN. A link to the full article will be emailed within 1 hour of your payment. Subscribers receive full access to all content—just click the key icon to the right to log in.
Full Text$2.00
About the Author
Diedrich Diederichsen is a Berlin-based critic of art, pop music, theatre, and politics. He is currently Professor for Theory, Practice, and Communication of Contemporary 
Art at the Academy of Fine Arts, Vienna, and was formerly editor at the music magazines Sounds and Spex.
You Might Also Enjoy