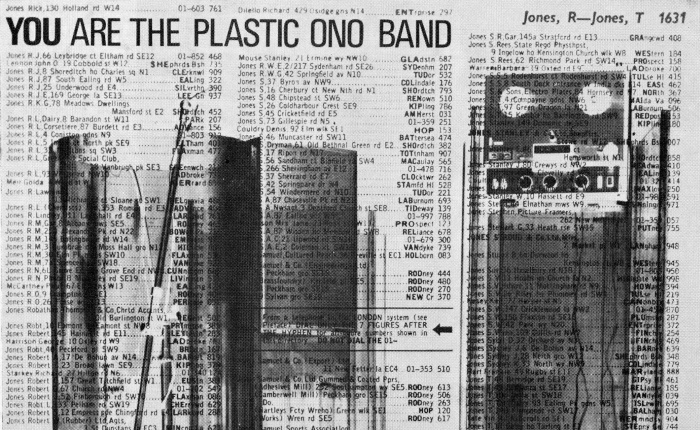 Re: Fictions


Maria Fusco and Joseph Mosconi
Joseph Mosconi: I have no idea if your story "The Penalty for Perfidy"__is based on actual events—it seems plausible that a "bored, smug boy" would decide to simulate a bank robbery with a replica revolver; that a "ruddy-faced bank customer," believing the heist to be true, would keel over and die of a heart attack; and that the boy, carried away by his simulation, would abscond with the bank's money only to be shot down by a police officer. The story neatly demonstrates the implicit pact of trust assented to by an audience and performer—different from, but similar to, the trust that the public places in one another as they go about their daily affairs. 

I was reminded of two real-life simulations that ended less tragically if not less perfidiously. The first is Re-enactments (2000), a video performance by Francis Alÿs and Rafael Ortega. After buying a 9mm Beretta handgun in Mexico City, Alÿs walked down the streets of the city with the loaded gun in his hand for nearly twelve minutes until he was finally stopped and arrested by police officers. The following day he convinced the arresting officers to join him in a re-enactment of the event, this time with a replica handgun. Both performances were videotaped by Ortega and are projected side by side when shown in galleries and museums. "I wanted to question the rapport we have today with the medium of performance," says Alÿs, "the ways in which it has become so mediated by other media, film, and photo in particular, and how they can distort and dramatize the immediate reality of the moment, how they can affect both the planning and subsequent reading of a performance." In a sense, the Alÿs piece is an inversion of your story. Your version: boy creates simulation, gets taken seriously, commits crime, and gets shot. Alÿs and Ortega's version: man commits crime, gets arrested, creates simulation, gets taken seriously, and ends up creating a work of art. And yet, somehow Alÿs had it figured out from the start; whether or not he actually carried a loaded gun in the first action, he seems to operate more openly under the rubric of performance than your character does, as the presence of Ortega's video camera indicates. Of course, Alÿs's performance could easily have been tragic, a possibility which is central to its significance. 

The second simulation is a bit more obscure. In 2004, Joseph Deutch, a graduate art student at UCLA [University of California, Los Angeles], walked into his performance art class with what he claims was a replica handgun, put a bullet in the chamber, spun the cylinder, put the gun to his head, and pulled the trigger. The gun did not go off, of course, but Deutch proceeded to walk outside the classroom and let off a firecracker or a blank, causing confusion and panic among the students and teacher remaining in the classroom. Deutch "wanted to test whether, in this seen-it-all age, an audience still could have an indelibly shocking experience and be left wondering whether what it had witnessed was make-believe or real," wrote Mike Boehm of the Los Angeles Times.[1] Partly in response to the UCLA's reluctance to punish Deutch, longtime faculty members Chris Burden and Nancy Rubins resigned, comparing the performance to "domestic terrorism." Burden told the New York Times: "I'm sure the student was referencing the work I did. He was also trying to co-opt and demean it and parody it."[2]
Please Note
💩 This is an excerpt of a 1,791 word text. You can purchase the piece for $2 CDN. A link to the full article will be emailed within 1 hour of your payment. Subscribers receive full access to all content—just click the key icon to the right to log in.
Full Text$2.00
About the Authors
Maria Fusco is a Belfast-born writer and academic based in London. She recently edited Put About: A Critical Anthology on Independent Publishing produced out of a conference at Tate Modern that she organized. She is currently developing a new journal The Happy Hypocrite for and about experimental writing within visual arts.
Joseph Mosconi is a writer and linguist who lives in Los Angeles. He has work forthcoming in the poetry journal Primary Writing. Excerpts from an essay on the OuLiPo and their influence on contemporary writing will appear in a collection entitled The nOulipian Analects, forthcoming on Les Figues Press. He currently works at Google, Inc.
You Might Also Enjoy