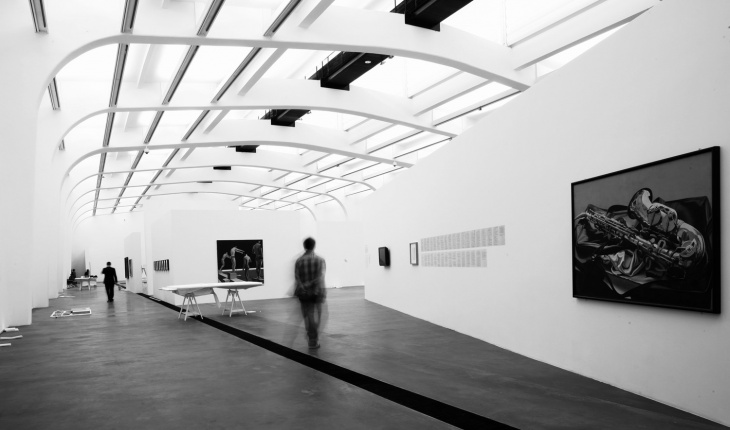 The Second Situation: Looking Back on the History of Chinese Contemporary Art

Joni Low
There are reasons for looking back and contemplating the past to think about present values. Such was the case last autumn in Beijing, where several retrospective exhibitions focussed on the origins of Chinese contemporary art roughly thirty years ago as a way of measuring current trends in the presentation and circulation of this work.1 Along with the launch of U-Turn, a limited periodical about the past three decades of Chinese contemporary art, and recent books by art historians such as Martina Koeppel-Yang and Gao Minglu, these exhibitions revisit a key historical moment, which brought Chinese art into contemporary art discourse. This interest in the historicization of recent Chinese art coincides with worldwide anticipation of the Beijing Olympics and the attention it has bestowed on China, whose contemporary artists fetch soaring prices in the international art market while occupying a heavyweight position in the global economy.
There is no doubt that Chinese contemporary art has had a positive effect on China's international image. But beyond celebrating and commemorating the past as it relates to national identity and prestige, revisiting the experimental art practices of the 1908s raises other questions. For instance, which art history or histories are recorded and who participates in that process? Which artists are recognized, and which artists are given the most attention due to the epic scale and spectacular quality of their work? How does the telling of certain histories empower particular institutions, and how might the "canonizing" of Chinese contemporary art overshadow more obscure, but equally significant histories? What are the intentions behind this historicization, and the impact of these efforts?
There seems to be an activism in the gesture of thinking historically about Chinese contemporary art, whose numerous art professionals and specialists, such as Jo-Anne Birnie-Danzker, Melissa Chiu, Lu Jie, and Zheng Shengtian, have emphasized a need for the development of a historical consciousness, and a more critical dialogue so that the market does not simply, nor overwhelmingly, determine its value. With the globalization of the art market and the trend towards art collecting as a portfolio investment—especially in emerging art markets—there is a need to strike a balance between the academic concerns of art history and the economic priorities of the art market, an equilibrium that might create a sustained interest in, support for, and legitimization of the activities of contemporary art in general.
One retrospective that sparks such questions is the inaugural exhibition of the Ullens Center for Contemporary Art (UCCA). The Center opened last November in Beijing's 798 art district with the exhibition '85 New Wave, a comprehensive look at the origins of experimental Chinese art from the 1980s.
The UCCA is a foreign, private, non-profit institution founded by Belgian sugar tycoons Guy and Miriam Ullens, passionate collectors of Chinese contemporary art. Its mission statement, at the time of the exhibition, was "to engage a wide audience through exhibitions, public programs, and a contemporary art reading room, all of which will build an art-historical consciousness in a market saturated art scene." Since then, the statement has been re-worded as: "to be a new kind of private institution, a place to really live and a platform for open dialogue for all communities in search of a new, vibrant exciting space to enjoy contemporary creativity."2 This rewording follows a change in directorship and seems to extend its relevance. Scheduling the exhibition, and the Center's opening, at such a key historical moment for China, causes me to wonder how such a gesture might assert their own, self-proclaimed place in history, not unlike the ways in which Chinese artists in the 1980s were conscious of how they might one day be historicized.
Please Note
😒 This is an excerpt of a 2,475 word text. You can purchase the piece for $2 CDN. A link to the full article will be emailed within 1 hour of your payment. Subscribers receive full access to all content—just click the key icon to the right to log in.
Full Text$2.00
About the Author
Joni Low is a regular contributor to Yishu: Journal of Contemporary Chinese Art and Ricepaper Magazine. Her writing has also appeared in catalogues for the Richmond Art Gallery, the Helen Pitt Gallery, as well for Centre A, where she was previously gallery and library coordinator.
You Might Also Enjoy